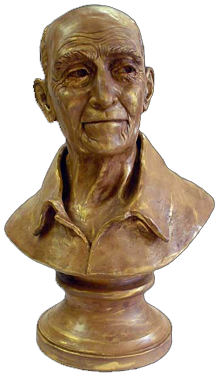 Monument - Portrait - Decorative Sculpture
by Minnesota Artist, Gerard Kulzer

Kulzer Design Studios is a Limited Liability Corporation that specializes in monumental and decorative sculpture. Our work can be seen across the country in public parks and memorials as well as in private collections.

Kulzer Design Studios is capable of producing fired clay, bronze and cast resin sculpture suited for indoor or outdoor applications. We can provide a solution for all your memorial or decorative sculpture projects.
---